Twelvetone Inc. – Make the world a more creative place!
Are your children playing the mobile games with smartphones and tablets all the day? Don't you worried about the adverse effects on the development of their eyes (e.g. shortsighted)? Would you like to provide toys which can inspire their creativity to your children?
If yes, I would like to introduce the toys from Twelvetone Inc. with simple and surprising designs to cultivate the creativity of your children. Twelvetone Inc is designing and selling different products like toys and furniture with the mission of "Make the world a more creative place"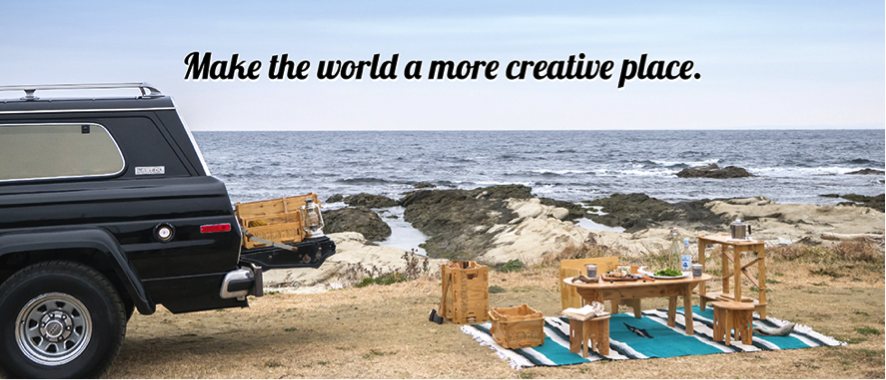 One of the characteristics of their design is simple and surprising. There are lots of products with simple designs only or surprising designs only. However, their strength is to make both of these two elements coexist in the same product.
Another characteristic is that the users can enjoy the process of assembling the toy. The completion of the product by the user with simple assembly process can further deepen their understanding of the products. In the meanwhile, new seeds of creativity may be given birth to the users.
Let's see how their products inspire the creativity of the user.
The first product I would like to introduce is Dump Truck Stationery.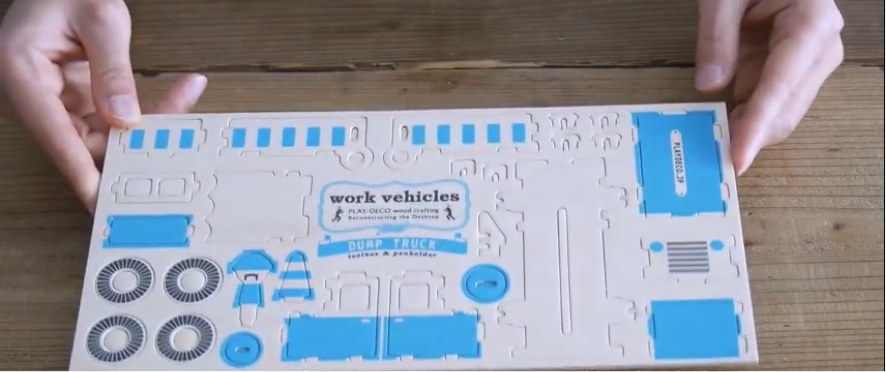 It is just a sheet with different components originally.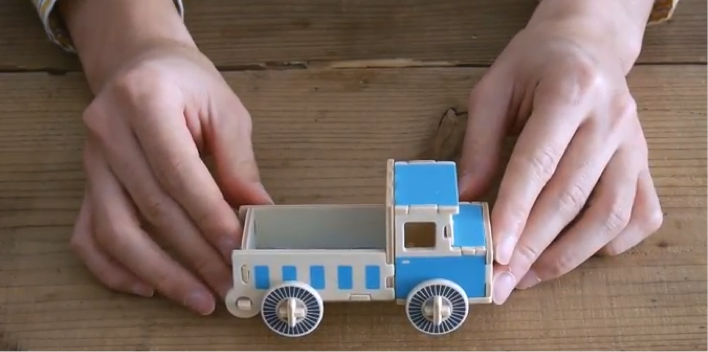 After assembling, it becomes a dump truck.

It is possible to move the loading platform as shown in the picture at the left. The truck can carry small items and pens as shown in the picture at the right.
The design is simple and I am surprised that the loading platform can be lifted up and used to carry small items and pens.
Also, there are similar toys used as pen stand and adhesive tape stand.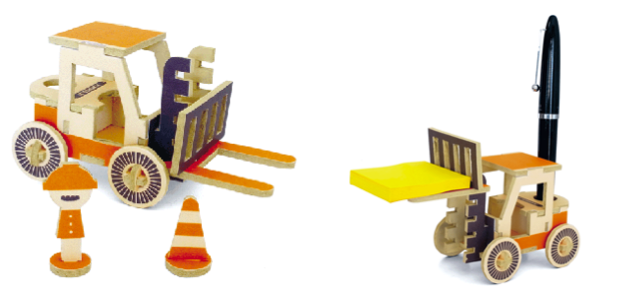 It is not only a toy but also a stationery holder for children and adults.
Another product that is really surprising and interesting is Robot Greeting Card.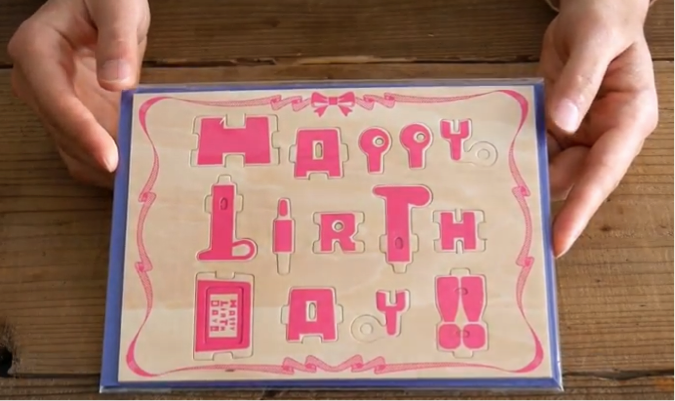 Could you imagine what will it become if you remove these letters from the board and assemble them? Please have a guess!

The answer is a robot! The face can also be changed to the message that you would like to send.
This product is really creative. As a present to others or yourself, during the process of assembling the product, your sincerity can be shown. More importantly, it can be used to teach all of us that the value of the present is based on your gratitude instead of its price.
As parents who are educating our next generation, it is time for us to reflect whether we should let our children to be addicted mobile games all the time. Let's provide our next generation with toys inspiring their creativity.